If you suffer from sleep apnea, few things could make a bigger difference for your overall well-being than investing in a CPAP machine. Indeed, of all the gifts you could give yourself or a loved one for Christmas, few could have a greater lasting value for your life than being able to take advantage of sleep apnea therapy.
Using a CPAP machine won't merely help you feel better rested in the morning. Taking steps to control sleep apnea will help you avoid more serious health complications that can result from this condition, including heart disease, unhealthy weight gain and diabetes, depression and anxiety, and even cognitive decline.
Of course, getting started with CPAP therapy can be somewhat intimidating. After all, there is a lot of equipment that you need to purchase just to get started. The costs can add up quickly, and the last thing you want is to have to delay starting therapy because you forgot to order a mask or tubing.
At No Insurance Medical Supplies, we understand how this process can be confusing or stressful. That's why this Christmas, you should give yourself the gift of a CPAP bundle. Here's a closer look at why this is the best way to get started with your CPAP therapy.
Everything You Need
You'll need much more than the CPAP machine itself to get started with your sleep apnea therapy. After all, you will need a mask, tubing, and other components to deliver pressurized air during the night and keep everything working properly.
It should come as no surprise then, that a mask and tubing are included in all of our CPAP bundles. One great advantage of including a mask as part of the bundle is that you can make a selection from any of the compatible masks offered by No Insurance Medical Supplies. Whether you prefer nasal pillows or a full face mask, you can select the right mask for you.
Compatibility concerns also aren't an issue when ordering a CPAP bundle. While some CPAP machines are only compatible with select masks, the drop-down lists on our bundles only includes masks that work with the associated device. You won't have to worry about ordering a mask that requires an additional adapter or doesn't work at all with your preferred machine.
Tubing connects your mask to your CPAP machine. With our bundles, you can choose from either standard or heated tubing. Heated tubing is a great choice for those who prefer warmer, humid air for more comfortable breathing. Any needed filters for operating your CPAP machine will also be included.
Some CPAP bundles even allow you to go a step beyond the base equipment by including extra accessories like bedside organizers, carrying cases, or sanitizing machines. While not as essential as the base machine and accessories, these additional components can make it that much easier to use and care for your CPAP device on a daily basis.
Easier Replacements
While the CPAP machine itself can be expected to last for five years or more, other accessories don't have the same level of longevity. For example, most CPAP tubing will need to be replaced after about three months of use. Depending on the type of filters used by your CPAP device, you may need to replace the filters on a monthly basis.
This can seem like a lot to keep track of when you are first starting your treatment. The good news is that when you order a bundle, those first few months of using a CPAP machine get a little easier to manage. Our bundles include extra tubing and filters so you won't have to worry about placing additional orders to keep everything running like it should.
Once you've used up the extra parts that were included in your initial bundle, you can continue to count on No Insurance Medical Supplies for all your equipment and accessory replacement needs. Our replacement accessories and parts include tubing, filters, and even water chambers — many of which are available at significant discounts off MSRP to make ongoing use of your CPAP device even more affordable. We even offer replacement bundles for select brands, allowing you to get all your replacement parts in a single package.
We also offer a wide selection of CPAP masks. Whether you need to order replacement cushions for your current mask system or wish to switch to a different type of mask for more comfortable therapy, we have you covered with a wide assortment of masks from industry-leading brands.
Save Time & Money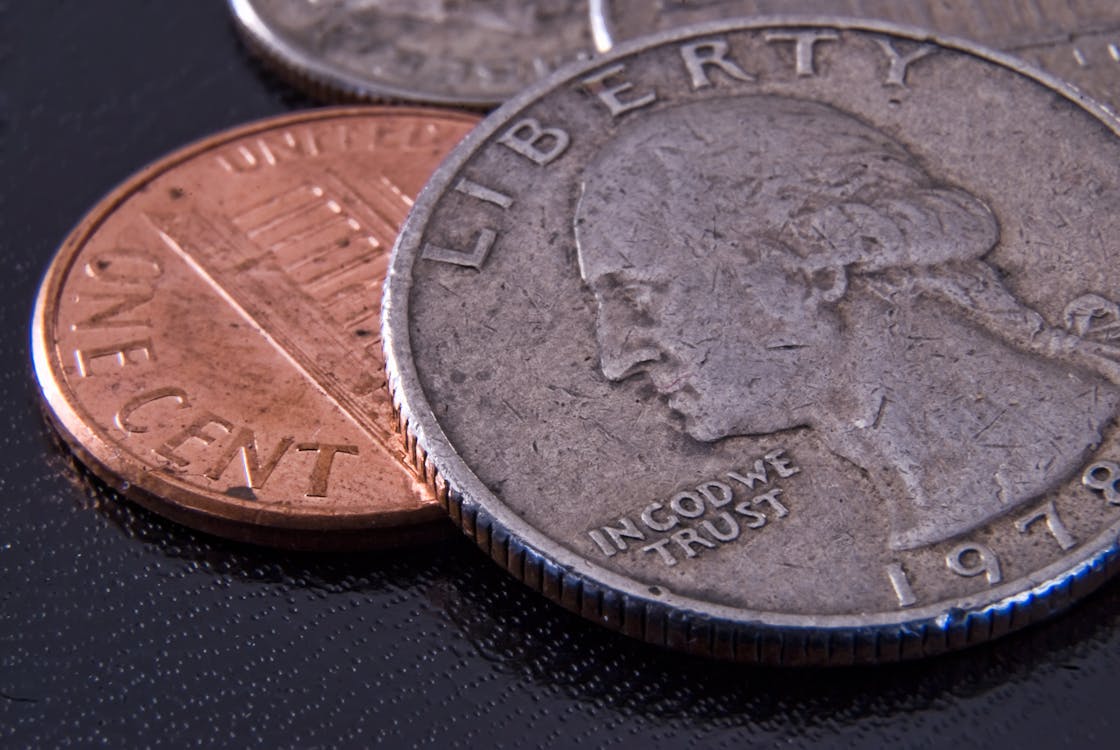 As has already been implied, the biggest benefit of ordering a CPAP bundle is that you will be able to save both time and money as you enter the world of sleep apnea therapy. Buying a bundle is less expensive than purchasing the CPAP machine, tubing, mask, and other accessories separately.
This is especially true if you would otherwise be placing separate orders to get everything you need. Because tubing and filters are less expensive, you might not be able to qualify for free shipping like you would when ordering a bundle. When you don't have full insurance coverage for your CPAP equipment, every little bit you can save will make a difference!
Best of all, you can simply place one item in your shopping cart and be completely done with your order. You don't have to worry about forgetting something and needing to place a second order later. This ensures that you'll get everything you need that much faster so you can really get your money's worth.
Learn More About Some of Our Most Popular Bundles!
Here at No Insurance Medical Supplies, we offer a wide variety of CPAP bundles featuring equipment from leading manufacturers. No matter what type of equipment you need for your situation, you'll find the perfect bundle to help you get started with your therapy.
AirPack Auto - ResMed AirSense 10 Autoset Bundle Package w/ SoClean 2 CPAP Cleaner and Sanitizer: The ResMed Air Sense 10 AutoSet is one of the most popular CPAP machines on the market thanks to its ability to adjust pressure settings based on a real-time analysis of your breathing patterns. The device also features an LCD interface, wireless connectivity, and a built-in humidifier. While there are several bundles available featuring this device, this particular bundle includes a host of extra features, such as a travel carry bag, bedside organizer, six filters, two standard CPAP tubing or heated ClimateLine Air tubes, and a mask of your choice. The biggest addition, however, is the inclusion of the SoClean 2 CPAP cleaner and sanitizer. This device allows for easy cleaning of your mask and tubing with activated oxygen. The bundle also includes the SoClean 2 AirSense Adapter so you can easily connect your CPAP machine to the SoClean 2.
Philips Respironics DREAMPACK-400 Dreamstation Complete CPAP Bundle: The Philips Respironics DreamStation Pro is another leading CPAP machine option. Offering fixed air pressure delivery, the DreamStation Pro also implements key features for a more comfortable sleeping experience. For example, SmartRamp gradually increases air pressure until you fall asleep. C-Flex+ technology mirrors your breathing, slightly reducing air pressure during exhalation for more comfortable use of the machine. This basic bundle includes the DreamStation Pro, which comes with the device and its included humidifier, water chamber, SD card, and heated tube. The bundle adds two extra standard tubes, six disposable filters, a bedside organizer and carrying case, and a mask of your choice. Bundles that also include the SoClean 2 are also available.
ResMed AirMini AutoSet Travel CPAP Bundle: For frequent travelers, a travel CPAP device will be better suited to ensuring that you can continue treatment while on the go. The ResMed AirMini AutoSet is one of our most popular travel CPAP devices, weighing a mere 0.66 pounds and measuring 5.4 x 3.3 x 2.0 inches. Despite its small size, it still comes with everything you'd expect in a ResMed product, with CPAP, AutoSet, and AutoSet for Her therapy modes included in the device. This bundle includes both the travel CPAP machine, as well as a mask setup pack, a compatible mask, three HumidX Plus filters (the AirMini's alternative to a traditional humidifier), and a premium travel bag. One thing to be aware of: while other CPAP devices can be used with a wide range of CPAP masks, the ResMed AirMini AutoSet is only compatible with three proprietary masks, each of which comes with its own setup pack when purchased as part of this bundle.
AirPack S - ResMed AirCurve 10 S Bundle Package w/ SoClean 2 CPAP Cleaner and Sanitizer: Individuals with sleep apnea who need a BiPAP device also have several bundle options available to help them get started. The ResMed AirCurve 10 S is a premium BiPAP device that provides two different air pressure settings for inhalation and expiration. The device also includes a built-in HumidAir Heated Humidifier, easily controlled through an LCD menu screen. Other features include Vsync technology, and SmartStart/SmartStop, which detects when a user puts on or takes off a mask. This bundle pack comes with everything you need to get the most out of your new BiPAP machine, including a new humidifier water chamber tub, a travel carry bag, two standard CPAP tubes, six filters, a bedside organizer, and a compatible mask of your choice. This bundle also includes the SoClean 2 CPAP cleaner and sanitizer and the SoClean 2 AirSense Adapter needed to work with this machine.
Philips Respironics DreamClean-700 Complete BiPAP Kit w/ SoClean 2: The DreamStation Auto BiPAP DSX700T11 offers a BiPAP version of the popular Philips Respironics DreamStation lineup. In addition to the features you'd expect from a standard BiPAP machine, this device also features a mask fit check mode to help detect leaks, SmartRamp and Auto On/Off functionality, and even automatic reminders for filter changes. This bundle includes the device and its included humidifier, water chamber, heated tube, and SD card, as well as two extra standard tubes, six disposable filters, a bedside organizer, and a carrying case. You will be able to select your preferred mask to go along with the device. You will also get the SoClean 2 cleaner and sanitizer, along with the DreamStation SoClean 2 Adapter that is necessary for full functionality.
Respironics DreamStation CPAP & BIPAP Heated Replacement Bundle: Our CPAP bundles aren't limited to first-time buyers. This bundle is the perfect way to keep your Philips Respironics machine working properly. The replacement bundle comes with a heated tube, water tank, reusable pollen filter, and six disposable ultra fine filters. A less expensive bundle with a standard 15mm tube is also available. For those who use a Philips Respironics DreamStation for their CPAP or BiPAP therapy, this bundle offers a convenient way to stay up to date on needed parts replacements.
These bundles are just a small sample of the quality products you can find at No Insurance Medical Supplies. With top-quality products at affordable prices, getting the sleep apnea therapy you need may be closer than you think.
Give Yourself the Gift of CPAP
Starting CPAP therapy can be somewhat intimidating. Not only do you have to get used to breathing through a mask at night, but there's also the expenses of buying all the equipment you will need for effective treatment. Despite these potential obstacles, the results are well worth it. Higher quality sleep will improve your mood and mental alertness, while also providing countless other health benefits.
If you don't have insurance coverage or your insurance doesn't cover your condition, purchasing your first CPAP machine could seem like a financial burden. This is where No Insurance Medical Supplies comes in. Not only do we offer great discounts on CPAP bundles and other pieces of equipment, but we also provide free shipping on orders over $89 and the possibility of financing for qualified purchases.
When you purchase a CPAP bundle through us, you get all the equipment you need at a price you can afford. Don't put off being able to get a good night's sleep any longer! Order your CPAP bundle today so you can enjoy a merry — and restful — holiday season.
Recent Posts
While lockdown restrictions and social distancing measures have been lifted throughout much of the U …

While there are some unavoidable factors that can influence your likelihood of developing sleep apne …

Few things can be more disruptive to your sleep than obstructive sleep apnea. Worst of all, many ind …