ResMed Swift LT Nasal Pillows System
SKU:

60560

UPC:

619498605606

Condition:

New

Availability:

In stock and available to ship immediately

Weight:

2.00 LBS

Shipping:

Calculated at Checkout
Frequently bought together:
Description
ResMed Swift LT Nasal Pillow -
The ResMed Swift™ LT nasal pillow, light to the touch, easy to fit and whisper-quiet, offers comfort, stability and performance to maximize the convenience and effectiveness of your sleep apnea therapy.
Third is the Swift generation, the ResMed Swift LT is easy to fit, light touch and includes three pillow sizes: Small, Medium and Large
From the market leader in nasal pillows, the ResMed Swift™ LT is an upgrade in nasal pillow technology. Offering superior stability, comfort, and performance to maximize patient compliance, the Swift LT is whisper quiet, light to the touch and easy to fit.
Light touch: The Swift LT seals softly and securely to ensure a comfortable night's sleep with no forehead support and weighing only 2.3 oz (67 g)
Stable and compact: The Swift LT's mask frame width is 50% of the size of the Mirage Swift II, making it ideal for sleeping.
Easy fit: Simple design makes it easy to clean and fit and the rotating barrel allows user to customize seal.
Rotating barrel with dual-wall nasal pillows: The Swift LT is the only nasal pillows product on the market that features both dual-wall pillows and patented rotating barrel. The pillows can be adjusted to accommodate various nasal angles.
Whisper-quiet comfort: Because it is 71% quieter than the Mirage™ Swift II, it is the quietest nasal pillows system on the market.
Includes three pillow sizes: Small, Medium and Large
Key Features of Swift LT:
The dual-wall pillows sit on a flexible base, allowing lateral and vertical movement without compromising seal. The pillows reduce symptoms of dryness by limiting the volume of air entering the nostrils. In addition, the inner pillow offers soft, stable support while the outer pillow inflates with air.
Quiet vent design disperses air gently away from patient and bed partner
Headgear stability arms with soft wraps minimizes facial contact or pressure marks by expanding to accommodate various facial widths, including narrow or wider faces.
Flexible lightweight tubing minimizes pull on the mask. This allows for more movement while keeping pillows in place
Optional tube retainer allows tube to be worn on either side of the face or over the head without interfering with side sleeping
Headgear with soft buckle allows for easy adjustments
Adjustable backstrap can be worn over or under the hair to accommodate a wide range of hairstyles
Includes three pillow sizes: Small, Medium and Large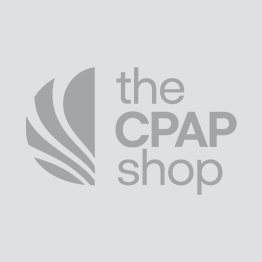 View All
Close